What would be your perfect idea of retiring from a long, tiring day? Definitely, a cozy bedroom where you can crawl in to unleash the stress of your hectic routine! The importance of a good sleep can be put in simple words of feeling, looking and performing with the best of your abilities, as you get ready the next morning to begin a new day. Adding on, a good sleep is largely dependent on an equally cohesive bedroom interior, with a bedding arrangement that is ready to cuddle you up for the greatest comfort.
A stylish and cozy bedroom caters to give you a heaven of tranquility to relax at the end of a strained work routine. Snuggling into your comfy lightweight down alternative king comforter can enable you to enjoy a quantized and uninterrupted night's rest, while making you feel happy and fresh on waking up the next day. As we move ahead with this article, you will come across plenty of ways and tips covering a diversity of aspects to style your king size bed to get the coziest comfort ever, for example, a lightweight down alternative comforter for summer will be a good choice.
1. Prerequisites of Designing a King Size Bed for the Coziest Feel
Before you begin styling your king size bed with class and comfort, paying attention to a range of crucial aspects would come handy to improvise the look and atmosphere of your bedroom's interior. Considering the fact that your bedroom is your comfort zone, it should have everything to make you feel at home, away from all the outside hustle.
Here's a comprehensive discussion, covering minute details on everything you should know and take care of prior to styling your king size bed:
2. What's the Perfect Accessory Size to Pick?
When picking up cohesive accessories to style your king size bed, size becomes a significant factor, in the light of the fact that you have a large space to cover that would look distracting on being left empty. Talking of essential elements to improvise the look of your bedding arrangement, getting the pillows, bed sheets and comforters in the perfect size ratios works to give a polished look and finish to your king size bed.
2.1 Pillows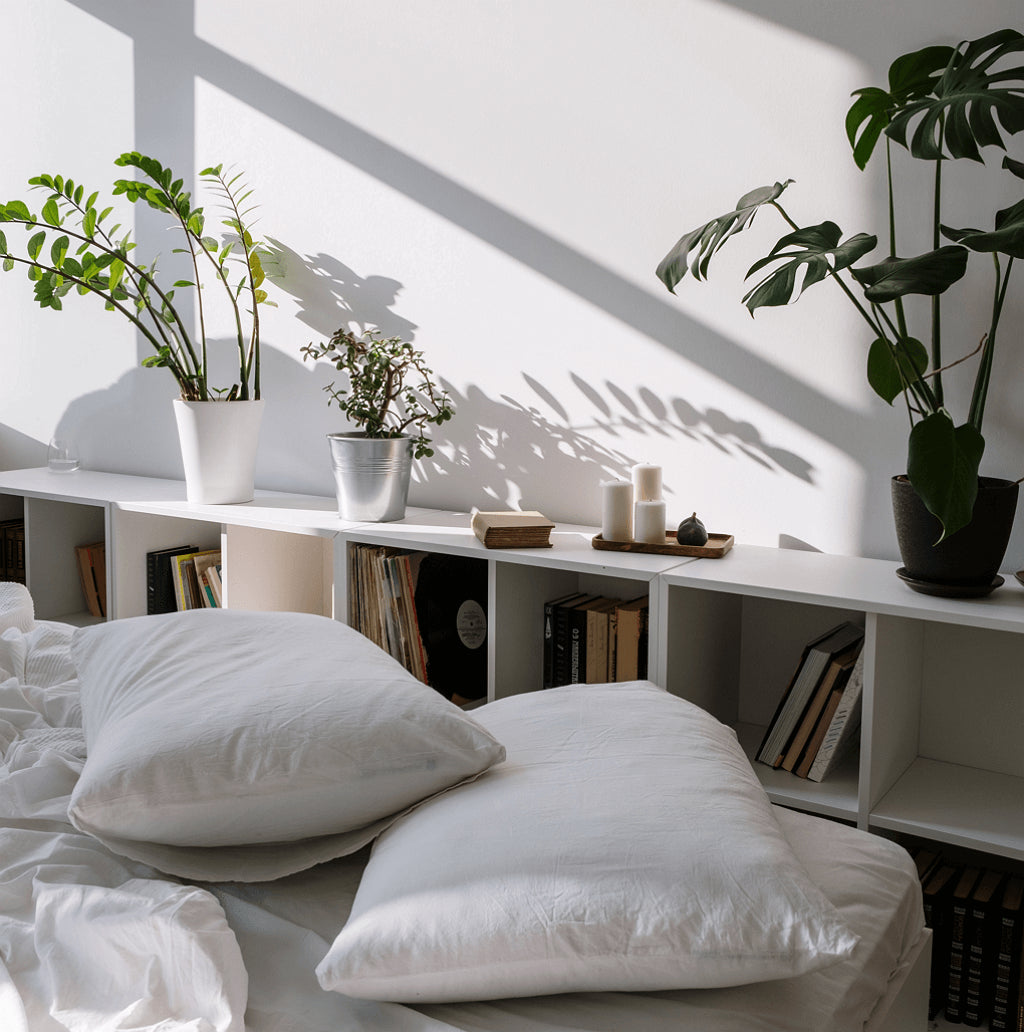 As of the perfect pillow dimensions for a king size bed, you should pick a pair of 20 inches x 36 inches, fluffy bolsters to appreciably fit in the bedding area. If you are planning on complement the setting with a row of throw up pillows, you can prefer a set of 3 standard sized pillows with 20 inches x 26 inches dimensions.
2.2 Bed Sheets
When selecting a suitable sheet alternative for your king size bed, go ahead with to pick a 76 inches wide and 80 inches long bed roll. Paying attention to the depth of your bedding mattress is an important aspect to consider before making a purchase of bed sheets, lest you may end up missing out on a perfect fit of the same.
2.3 Comforters
When in hot summer, picking a light down alternative comforter to match acceptably with your king size bed can be challenging, owing to the unevenness in dimensional specifications offered by different manufacturers. It is however, convenient to choose 102 inches wide and 86 to 88 inches long king size lightweight down alternative comforter to complement the king sized bedding. You should again, take note of your mattress' size and depth before selecting the comforter.
2.4 Set a Cohesive Play of Pattern and Style
When styling your king size bed prefer a complementary mix and match of essential utilities, as in, the sheets, pillowcases and comforters that should render uniformity in appearance and design. When going for a patterned bedding arrangement, pay close attention to the color schemes and style.
Setting a contrasting play of patterns with tinted bed sheets and pillow covers and a dark shaded comforter can add an eye catching appeal and look to the bedroom interior. Going for an all light or totally dark color combination would make the atmosphere either meekly bland or too loud for a place to rest in and relax.
When heading to pick the color schemes for reinventing the décor of your king size bed you can start with selecting the neutral shades of grey, beige, black or brown for the bedspreads and pillow shams. As of choosing the comforter patterns, stick to subtleness ahead of vibrancy and go for a modest play of prints. Serene florals, contemporary stripes and modernistic geometrical patterns are some elegant choices to look for when finalizing your comforter designs.
2.5 Texture Plays an Important Role
 As you opt to choose the accessories of your king size bed, decoration and style should be complemented with a cozy and soft feel. When purchasing the comforters, sheets and pillow cases, take a note that their covering and filling materials are smooth enough to give you a comfy and relaxed experience. The flowy surface of the bedding material should ideally be of a kind that makes it hard for you to resist the urge of crawling in, instead of forcing you to pass the night while tossing and turning around. Check the photo above, you can imagine how soft the texture it will be when you touch it. This is the PrimeSoft™ fabric from PeaceNest PrimeSoft™ Lightweight Down Alternative Comforter, which is the best seller now due to its silky touch.
Besides, the season or weather can be an aspect to consider too. When in hot summer, a king size down alternative comforter will be better than a down comforter because the polyester filling of a light weight down alternative comforter will help you regulate the temperature while sleeping.
Next to comfort, come the styling and decorative aspects of texturing your king size bed. It is important to note that while the large bedding space gives you an expanded canvas to imbibe your creativity, you need to draw the line between a classy bedding space crafted with finesse, and a crowded overplay of heaped up elements.
A modernistic and classic way to begin styling a king size bed is picking up a complementary set of neutral and accent shades that would be a perfect match with your duvet or lightweight down alternative comforter California king size bed layering. Throwing in a set of patterned pillow shams in line with the comforter vibrancy can add a suave look to the bedding space and the interior as well.
Tips and Ideas for Complement Your King Size Bed With the Perfect Décor and Style
Styling a bedding arrangement with the perfect setting is largely dependent on your specific tastes and preferences, in line with the room interior. While each one of us may pick a different choice, there are still some common aspects of adding a stand out look and appeal to your king size bed that are accepted and recommended by professional interior decorators and stylists.
When attempting to add style and spark to your king size bed, consider going through the following ideas and tips to get the most attractive and comforting feel at the same time for a peaceful night sleep:
2.6 Lightweight Down Alternative Comforters are the Coziest
As much as you would love crawling into a comfy bed, hiding underneath a cozy comforter will add to the tranquility of a peaceful sleep, along with complementing your bedding arrangement with class and cohesiveness. As of the most complementing choices, you can pick a lightweight down alternative king comforter in line with your sheet and pillow selection to get the most pleasurable and comfy resting experience during the night. These low on weight, feathery, and noiseless quilting options are best to make your king size bed look no less than a piece of art.
When going to select a comforter, picking a lightweight down alternative comforter king size option would be best to fit in and flow down the large resting space. An important aspect of picking the best lightweight bed comforter for your bedding arrangement is the mattress size. Pay attention to the thickness of the spread padding and prefer going for an oversized comforter, so that you can get an enough snuggling space. Also, the king size comforter down alternative should carry a floor length draping, while covering the sides and ends of the king sized bed space to fit in a perfect shape.
As the picture shows above, it is definitely the best lightweight down alternative comforter I have ever used. It is a king size hypoallergenic comforter from PeaceNest. After comparing the king down alternative comforter from different brands, finally I ordered this PeaceNest PrimeSoft™ king size comforter lightweight one and it did surprise me with the high quality and soft texture.You will know how soft and how appealing this silky comforter is.If you want to save your time in selecting a suitable comforter, don't miss this one and you will be amazed by the noiseless sleeping experience it can bring you.
2.7 Choose a Premium Quality Supportive Mattress
Choosing a soft and supportive mattress for your king size bed becomes a necessity, since you would ideally never want to toss around in bed all night instead of enjoying a comfy sleep. When making your choice, look for an alternative that is low on density and high on comfort layer count. Next in the line is the design material, where you should go for a latex foam alternative to get a bouncy and hugging feel from the mattress.
Thickness plays an important role in providing the appreciable support that your body requires to relax, while being in the correct posture. Pay attention to the aforesaid factor and prefer a fine quality mattress with thickness anywhere between 5 inches and 20 inches for your king size bed. Don't forget to take note of physical health issues if you have any, while picking up a new mattress for your bedding arrangement. After all, who does not want a feathery feel through a deep and quiet slumber!
2.8 Pick the Finest Quality Bed Sheets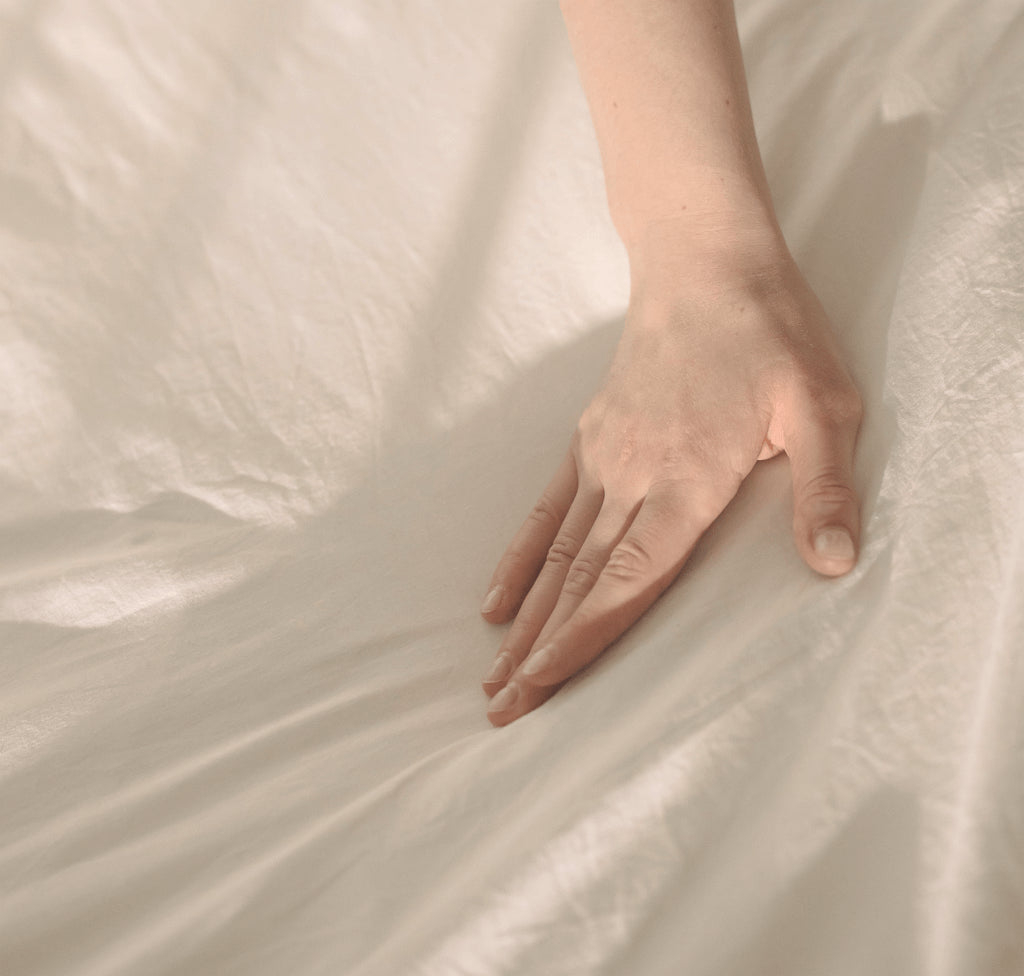 Bed sheets are an important element of your bedding décor and have a lot to do with catering a comfortable sleep. When shopping for best quality bed lenins, take notice of the thread count and material. The tightly woven, 100% cotton sheets are known to deliver the greatest comfort. You can also go for a sateen or flannel alternative. Other crucial aspects of choosing the perfect bed rolls for king size beds is the height and size of the mattress, in line pocket size and texture.
Concerning the choice of color and pattern play, it is advisable to attempt to create a balanced effect between the sheet and other elements within the room interior. While the darker and dusky shades offer best coverage to spots and stains, the neutral white tones cater to infuse a crisp and royal look to the bedding space and décor. You can additionally, prefer picking, summery bed sheets for an all-season comfort.
Paying a close attention to supplementary factors like material dyes, specifically with pattered bedspreads. Take care to subject the sheets to a series of washes before putting them into regular use, lest you may end up feeling an annoying sense of stiffness and discomfort on crawling in.
2.9 Selecting Pillows
2.91 The Fluffier the Better
The pillows on your king size bed should match comfort with style. While it is important for them to maintain the neutral alignment of your head, neck and spine, the cozy hug of a fluffy pillow is something that is hard to resist. To make a perfect match, consider picking down pillows with a feather filling. In addition to being supportive and soft at the same time, these pillow options turn to be light on your pocket. If you love to rest with thicker head supports, going with a memory foam pillow will combine fluffiness with density.
Remember to pick a suitable pillow type for the king size bed in line with your personal preferences of thickness, support and comfort. Match the same with the highest quality stuff and material filling that fits within your budget boundaries. Prefer picking lightweight and soft pillow shams in breathable and naturally crafted fabrics. Using such covers adds to the sleeping comfort, while protecting the pillows against sweat and stains, along with increasing their life.
If you are suffering from ailments like back sprains or wrenches on the pressure points of the body, you can go for picking especially shaped pillows for a comfortable rest. While contour and cervical pillows help to pull down back aches, the contoured body pillows are a sigh of relief for the strained pressure points.
2.92 Decorative Pillows Uplift the Setting
Additional to the regular sleeping pillows, you can go for a set of 3 to 5 throw up squares to add an extra bit of vibrancy to the décor of your king size bed. Picking these decorative elements can help to increase the visual serenity of the bedroom interior by creating the perfect mix and match theme for tying up the color scheme together.  Talking of the perfect throw pillow size, an 18 inches x 18 inches size fits fine, but you can experiment with an oversized option of 24 inch squares if you land among the ones who love hugging a bigger pillow.
Styling your king size bed is largely a matter of specific tastes and preferences and you can take the liberty to experiment with shapes and sizes of these pillows. Adapting a mix and match of small and large sized decorative pillows adds a layered effect to the bedding space. If you are planning to use a layered theme with patterned design, attempt to strike a flowing transition between bold and muted patterns. A wise use of textured pillows in an expressive color palette is another smart and classy styling option.
3. Conclusion
When attempting to reinvent the look and décor of your king size bed, there are a few important aspects to look through. Considering the fact that these spaces are your comfort zones to relax and rejuvenate, utmost care should be taken while selecting the perfect accessories and elements that add style and elegance to the bed, along with inviting you to a tranquilized and undisturbed sleeping experience. If you are looking for an soft comforter which can add elegance and chic style to your bedroom, PeaceNest PrimeSoft™ Lightweight Down Alternative Comforter will be your best choice. Like it is mentioned above, it can fit perfectly with different styles and make the bedroom look fancy and luxurious.